High Note Wealth is an independent wealth management firm working with a select group of successful families and business owners, who recognize the value of financial planning and look to collaborate with professional advisors on a holistic approach to wealth management.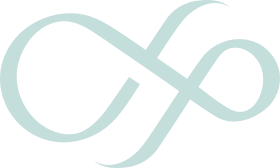 We personalize the relationships we build with each client by first carefully listening to gain full understanding of your situation and family dynamics.
As sibling business owners, we look to inspire you to accomplish what is most important to your family – by helping you achieve your best financial life. We do this through the highest level of personalized planning and service.
We believe that High Note Wealth stands apart because of these four key attributes:
Client Selection
We choose to work with a select group of clients, allowing us to optimize our commitment to deliver holistic solutions that align with their individual values as families and business owners.
Independence
At our core, we believe that financial advice should be unique to the individual. We are paid by you and no one else. As part of the Dynasty Financial Partners network, we work in an open architecture that ensures our ability to serve our clients under the fiduciary standard and offer objective advice.
Service Culture
As owners, we would do anything for our employees, and that translates into a culture that prioritizes the needs of our clients. Our team is committed to understanding our clients' needs and pursuing solutions to ensure that what's most important to them is achievable. We strive to make each client feel uniquely cared for.
Client Advocacy
We see our role as client confidante and advocate, applying our expertise in handling all financial, investment and business issues, as well as addressing the challenges of family dynamics. We don't make recommendations we wouldn't make for ourselves.